The Civista Bank in downtown Lawrenceburg was robbed on April 26.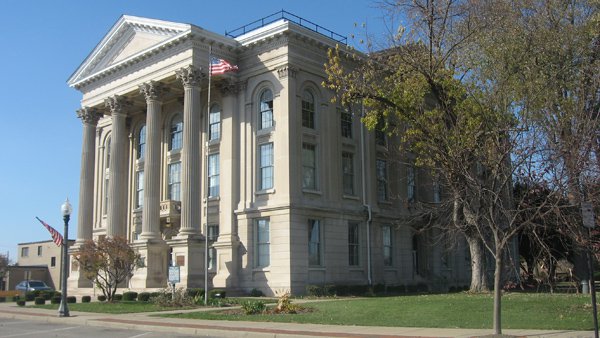 (Lawrenceburg, Ind.) – Dearborn-Ohio County Prosecuting Attorney Lynn Deddens has announced charges against the Civista Bank robbery getaway driver.
Kimberly Anderson, 53, of Cincinnati, is charged with Aiding Robbery (Level 5 Felony) and Theft (Level 6 Felony).
Anderson is accused of aiding Stephen Eggert, 57, with a robbery that occurred at the Civista Bank in downtown Lawrenceburg on April 26.
According to a news release, Eggert demanded money at the bank and ran outside to a nearby parked van, where Anderson was allegedly waiting. The two then left the area.
Following the robbery, Dearborn County Sheriff Shane McHenry received a tip on their whereabouts, which led to both suspects being taken into custody in Hamilton County, Ohio on April 27.
A day later, Eggert died at the Hamilton County Justice Center due to a medical issue.
Anderson remains charged as an accomplice to the robbery. A warrant has been issued for her arrest.
"It is always important to remember that those charged with a crime are presumed innocent until proven guilty in a court of law," said Deddens. "That being said, this case is a great example of police teamwork at its finest."
RELATED STORIES
Suspected Lawrenceburg Bank Robber Arrested In Ohio
Suspect At-Large After Robbery At Civista Bank In Lawrenceburg