We caught up with Allie Lay and Heather Gard this week to talk all things Ivy Tech.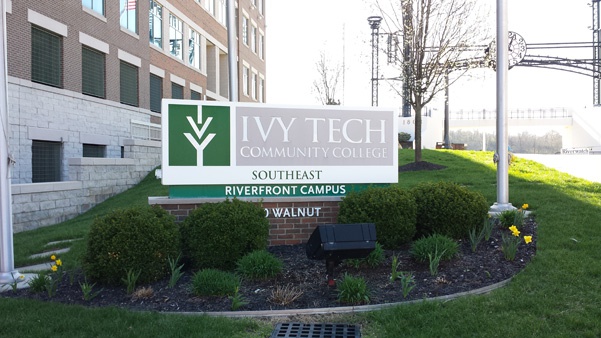 (Lawrenceburg, Ind.) - Ivy Tech Community College Lawrenceburg Riverfront Campus has announced some important dates and events for current and prospective students.
Allie Lay, Director of K-14 Initiatives and Recruitment, tells Eagle Country 99.3 that the Free Application for Federal Student Aid opens for the next academic year on Thursday, October 1.
Students interested in attending college in the fall of 2021 will need to fill out the 2021-22 FAFSA. Any student thinking of starting with Ivy Tech this October, spring of 2021 or summer of 2021 should fill out the 2020-21 FAFSA. Students will need to provide their tax return information when completing the form.
Ivy Tech Lawrenceburg is also assisting potential students with an Enroll N Go event on Wednesday, October 14 from noon to 3:00 p.m. at the Riverfront Campus in downtown Lawrenceburg. During the event, all high school seniors and adults can drive up to the Riverfront Campus to fill out a free admission application, complete registration steps, get their admissions questions answered and receive limited edition merchandise. All applicants from the event will also be entered in to win a $25 dollar gift card.
The Lawrenceburg campus is also reminding students of great scholarship opportunities. The EdOpp Scholarship is awarded on a first-come, first-serve basis, up to $5,000 per student, per year. The scholarship opportunity is open to any student who attends Ivy Tech Lawrenceburg this October or during 2021.
"We are extremely grateful for the generous funding provided by the City of Lawrenceburg for this opportunity," said Lay. "Scholarship funding will be distributed once a student registers for an academic semester."
Heather Gard, Associate Accelerated Program Director, joined Eagle Country 99.3 earlier this week to highlight the ASAP program. The program allows students to earn their associate degree in 11 months. Cost of the ASAP program is under $10,000 including books, helping students save big on their first year of college. ASAP degrees also allow students to transfer to four-year institutions or go directly into the workforce.
"ASAP is cohort based," said Gard. "That means students start classes with the same students in June that they will graduate with in May. ASAP is a community of committed students. ASAP comes with a rigorous course load so once students commit to ASAP, ASAP commits to help them achieve their goals."
Degree programs that are offered as part of the ASAP program include: Accounting, Business Administration, General Studies, Liberal Arts with a focus in Communications, Psychology and Criminal Justice.
Gard says students with an interest in another field should reach out so that the college can put together an ASAP pathway specific to your goals.
October classes being the week of October 26 through December 19. The spring semester begins January 19.
For more information, visit https://www.ivytech.edu/lawrenceburg/.
HEAR DOUBLE T'S FULL INTERVIEW WITH ALLIE LAY AND HEATHER GARD IN THE AUDIO PLAYER BELOW