Dr. Stephen Eliason joined Eagle Country 99.3 Friday morning to speak on the current rise in cases, what it means moving forward, and what it means for holiday gatherings.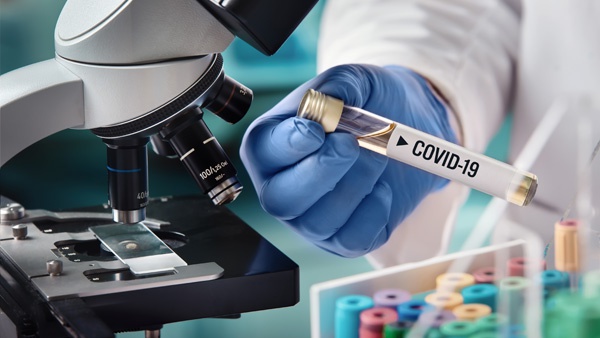 (Lawrenceburg, Ind.) - As COVID-19 numbers continue to rise locally and throughout the state of Indiana, Dearborn County health officer Dr. Stephen Eliason dropped by Eagle Country 99.3 Friday to inform the public.
Earlier this week, Dearborn County entered "red" level for high community spread. The county reported 115 positive COVID-19 cases between October 15-21, a new weekly high, while the state reported 2,880 new positive cases on Thursday.
"I'm a little surprised, but maybe I shouldn't have been surprised," said Eliason. "Looking back at it, it makes sense that we would see a rise right now with colder weather and people spending more time indoors. I did anticipate it would go up, but its kind of gone up more than I thought."
Currently, Dearborn County has had 949 positive cases. Dr. Eliason says there is still a lot of people in the county that haven't had it, and that expects to see more ups and downs for awhile.
"As much as I would like to see it go away and like to think that we are through this, it's not realistic. It's going to spread until enough people have it, or enough people have immunity through a vaccine that it's not a problem anymore. That's the only way its going to end," Eliason said.
Eliason says the most likely place to contract the virus is at a social event where people aren't being very careful. He added that the virus can be contracted in any kind of social gathering.
"It's safe to get together for social events if you being careful and taking precautions. There's no zero risk. If you take precautions, you can certainly minimize the risk for yourself or others," Eliason said.
Dr. Eliason also touched on ways people can take precautions during Thanksgiving and Christmas gatherings.
"Keep an eye on the community levels and keep an eye on the levels in the communities people are traveling from and you can adjust your precautions based on that. If everybody has low levels, maybe its not so concerning. You can also keep the air flowing in your house. If its not too cold, you can open doors and windows, have some fans blow the air around," Eliason said.
Eliason added that you could limit the amount of guests you have, and wear masks indoors.
"These are just things to consider," said Eliason. "I have no doubt we are going to get some people sick from family gatherings."
Everyone is urged to continue best practices to limit the spread of COVID-19, including social distancing, wearing masks, frequent hand washing, and staying home if you feel sick.
HEAR BUBBA BO'S FULL INTERVIEW WITH DR. ELIASON IN THE AUDIO PLAYER BELOW
RELATED STORIES
DCHD Releases Latest COVID-19 Numbers; Positive Cases Hit A Weekly High
Dearborn County Enters "Red" Status For COVID-19 Spread
Sunman-Dearborn Schools Continuing In-Person Classes Despite County's "Red" COVID-19 Status
Lawrenceburg To Limit Attendance, Crowd Size At Sport Events, Other Group Activities
AUDIO: DCHD Releases COVID-19 Report For Oct. 8-14; Health Officer Speaks On Rising Cases