Positive cases are rising locally and throughout the state. Hoosiers are reminded to continue best practices to limit the spread of COVID-19.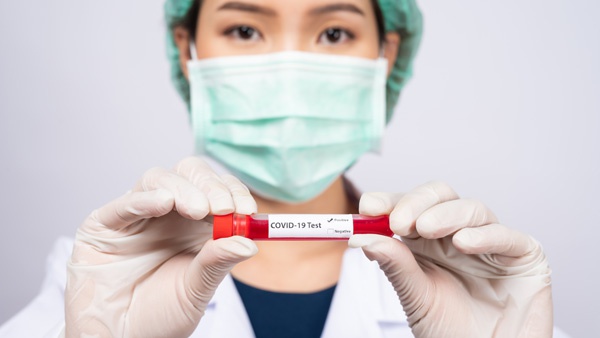 (Lawrenceburg, Ind.) – The number of positive COVID-19 cases in Dearborn County has risen significantly in the last week.
According to the latest Morbidity and Mortality Report from the Dearborn County Health Department, there were 101 positive COVID-19 cases for the week of October 8-14. That is up from 45 positive cases a week prior.
Testing was up during that time period with 409 Dearborn County residents receiving a test. That isup from 335 the previous week. Of the 409 tests, 308 returned negative.
Forty-one individuals age 51-80 tested positive for the virus, the most of any age group.
There were no COVID-19 related deaths reported in the county for the nineth consecutive week.
To date, the county has had 834 confirmed cases and 28 deaths.
HEAR BUBBA BO'S INTERVIEW WITH DEARBORN COUNTY HEALTH OFFICER DR. STEPHEN ELIASON IN THE AUDIO PLAYER BELOW
RELATED STORIES
DCHD Releases Morbidity & Morality Report For Oct. 1-7
DCHD Releases Morbidity & Morality Report For Sept. 24-30
DCHD Releases Morbidity & Morality Report For Sept. 17-23
Testing Down, Positive Cases Up In Latest Dearborn Co. Morbidity & Mortality Report
Testing Up, Positive Cases Down In Latest Dearborn Co. Morbidity & Mortality Report
DCHD Releases COVID-19 Morbidity & Mortality Report For August 21-27
DCHD: COVID-19 Morbidity & Mortality Report For August 14-20
DCHD: COVID-19 Morbidity & Mortality Report For August 6-12
DCHD: COVID-19 Morbidity & Mortality Report For July 31-August 6
DCHD Releases COVID-19 Morbidity & Mortality Report For Week Of July 24-30
DCHD: COVID-19 Morbidity & Mortality Report For July 17-23
DCHD: COVID-19 Morbidity and Mortality Report For July 3-9