Currently, only healthcare workers, first responders, and individuals 80 and older are eligible to register for the vaccine.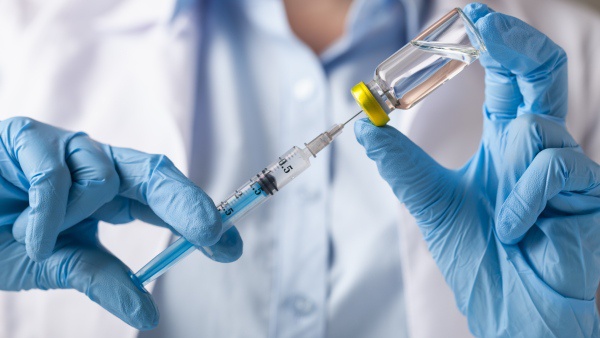 Shutterstock photo.
(Lawrenceburg, Ind.) – The COVID-19 vaccine is being administered today and tomorrow in Lawrenceburg, but only for those who meet a certain criteria.
Dearborn County Health Officer Dr. Stephen Eliason joined Eagle Country 99.3 on Tuesday morning to provide information on the vaccine rollout within the county.
Dr. Eliason says the county will administer 200 vaccines between today and tomorrow at the Lawrenceburg Event Center, but only to those who registered online and meet the criteria of being a healthcare worker, first responder, or an individual 80 or older.
"We do feel like we have to remove people if they don't qualify because there is plenty of people 80 and up that want to get this," said Eliason. "I think now we are mostly filled up with people who meet the criteria."
HEAR BUBBA BO'S FULL INTERVIEW WITH DR. ELIASON IN THE AUDIO PLAYER BELOW
Eliason expects approximately 500 doses to arrive in Dearborn County next Tuesday, and potentially another 500 the week after. When asked about the possibility that the vaccine will available to other age groups in the coming weeks, Eliason had the following response.
"We think its going to move incrementally, but I don't want to say for sure until I know for sure. The next step will probably be 70 and up, and then it will go to 60 and up, but again just wait until we actually know and can confirm that for sure."
Hoosiers can keep up with all the latest updates about the vaccine at ourshot.in.gov. The website is also where eligible individuals can register to receive the vaccine.
There is a 211 number to help anyone who is having trouble registering online or for those who do not have a computer. Hoosiers may also call 866-211-9966 or Aging for Assistance at 812-432-6200 or 800-742-5001.
"I should say you probably won't be able to get in today. In the next few days, this website will be opened up again as soon as we get our schedule for next week figured out," said Eliason.
Dr. Eliason is encouraging everyone to take advantage of receiving the vaccine when they become eligible to do so.
"Your risk is greater of having problems from COVID than the vaccine, so I'd encourage anybody who meets the criteria to sign up and get this."
After the first shot, individuals will have some immunity. The second shot boosts that immunity to over 90 percent, according to Dr. Eliason.
Eliason tells Eagle Country 99.3 that volunteers are needed, especially anyone who can give a shot. Those with medical certification, pharmacists, medical assistants, EMT's and nursing students can volunteer by calling 812-584-4561.
Paid positions are also available for nurses and EMT, according to Eliason.