UPDATE: A judge has slapped a high bond amount on Francisco Vazquez, who is also ordered to have no contact with the victims of the alleged robbery.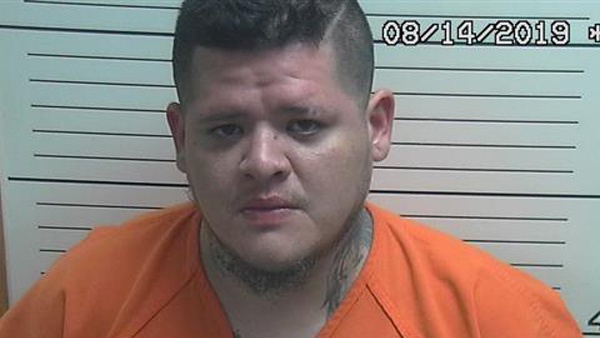 Francisca Vazquez. Photo by Dearborn County Sheriff's Office.
Update published Tuesday, August 20:
Dearborn County Superior Court I Judge Jonathan Cleary has assigned accused strip club gunman Francisco Vazquez a bond of $2 million cash and $750,000 surety. Vazquez remains held in jail at the Dearborn County Law Enforcement Center as of Tuesday morning.
Original story published Monday, August 19:
(Lawrenceburg, Ind.) - The suspect in a robbery of a Lawrenceburg strip club made his initial appearance in court Monday morning, pleading not guilty to the charges.
Francisco Vazquez, 31, was in Dearborn Superior Court I to plead not guilty to a list of charges including Robbery with a Robbery with a Deadly Weapon (level 3 felony), Attempted Kidnapping (level 3 felony), Criminal Confinement with a Deadly Weapon (level 3 felony), Intimidation (level 5 felony), Pointing a Firearm (level 6 felony), and Resisting Law Enforcement (level 6 felony).
Judge Jonathan Cleary has taken the bond amount under advisement, but should set a dollar amount Monday afternoon.
The Cincinnati resident allegedly fired multiple shots inside Concepts Gentlemen's Club before demanding money and fleeing last Wednesday, August 19. The crime scene's close proximity caused a lockdown and cancellations of events at Lawrenceburg schools.
The judge ordered Vazquez to have no contact with the robbery victims. A jury trial has been scheduled for next January.
In a court affidavit, police stated that Vazquez is a female named Francisca by birth, but now identifies as a male and goes by the name Francisco.
RELATED STORIES:
Suspect In Strip Club Robbery ID'ed; Police Seek Victims Who Left Scene