Robyn Johnson was sentenced in Switzerland County court on May 17.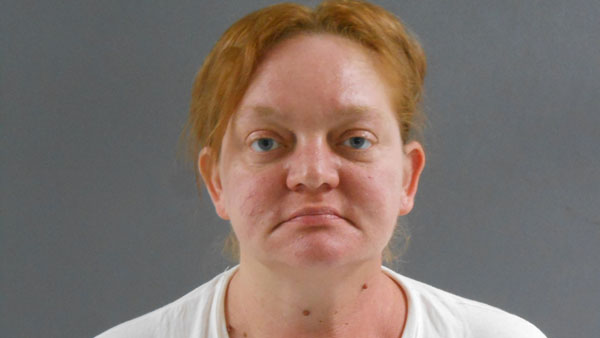 Robyn Johnson. Photo by Switzerland County Sheriff's Office.
(Vevay, Ind.) - A 25-year prison sentence has been given to a Vevay mother whose son died a day after she removed him from the hospital against doctors' advice.
Robyn Johnson, 40, pleaded guilty to Neglect of a Dependent Resulting in Death (level 1 felony) in April.
She was back in court for sentencing on May 17. A Switzerland County judge sentenced Johnson to 25 years in prison with five years suspended to probation. A fine of $1,000 was also assessed, according to court records. She was given credit for 253 days served in jail prior to her sentencing.
Johnson's two-year-old son, Colton Johnson, was hospitalized at Cincinnati Children's Hospital in June 2017 with symptoms of short bowel syndrome.
Despite extreme dehydration and a possible blood infection, she signed an "Against Medical Advice" form and removed him from the hospital. The mother said she was unhappy the way her son was treated in the emergency room.
"Two additional doctors contacted Robyn and urged her to return Colton to the hospital," said Indiana State Police Sgt. Stephen Wheeles.
Colton went into cardiac arrest at home the next day. He was rushed back to the children's hospital where he could not be revived.
RELATED STORIES:
Plea Agreement For Mom Whose Son Died A Day After She Removed Him From Hospital
Police: Mother Ignored Doctors' Pleas Before Two-Year-Old Died