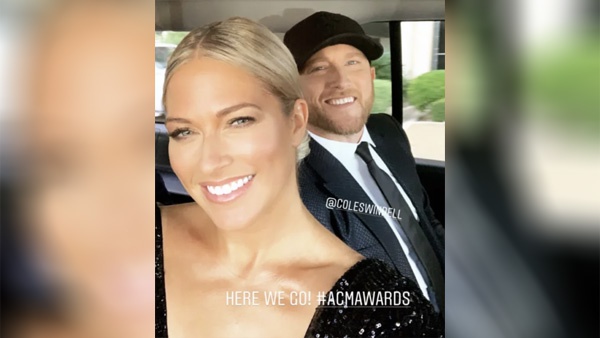 Swindell was showing off some new arm candy.
(Las Vegas, NV) -- Cole Swindell is dating WWE wrestler Kelly Kelly.
The 35-year-old singer brought his new girlfriend, whose name is Barbie Blank, to the 2019 ACM Awards in Las Vegas this past Sunday.
It's the first time Swindell has brought a date to a major awards show.