The teens from Batesville and Lawrenceburg grabbed the top spot after race three and never looked back.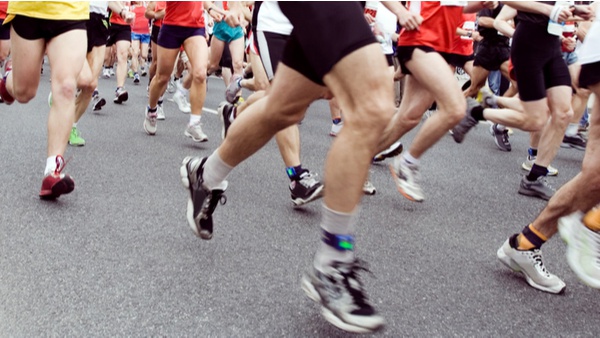 Shutterstock photo.
(Batesville, Ind.) – A pair of 17-year-old runners have been crowned Southeastern Indiana Racing Circuit champions.
The fifth and final SIRC race of the summer took place on Saturday at the Bulldog Chase 5K in Batesville.
Daren Smith finished in 4th place with a time of 17:53, his best time in the five-race circuit. The Batesville native captured the men's overall championship with a total time of 1:32:21.
Dwayne Steele, 43, of Versailles, and Isaac Trossman, 14, of Oldenburg, rounded out the Top 3 in the overall standings.
Rachel Campbell (25th overall at Bulldog Chase 5K) is the female overall champion with a total time of 1:45:12. The 17-year-old from Lawrenceburg outlasted Hannah Morgan, 19, of Lawrenceburg, and Jorjia Ferguson, 15, of Guilford.
For Smith and Campbell, they both jumped into the overall lead after the Lakeside 5K in Brookville on July 24.
The Bulldog Chase 5K ended up being the best attended of the five races with 163 participants. Garrett Ardis, 20, of Lawrenceburg, recorded the fastest time at 16:07. Batesville's Ean Loichinger and Benjamin Moster finished 2nd and 3rd, respectively.
The top female performer was former South Ripley High School cross country star Megan Cole. She finished 9th overall with a time of 18:20.
Full results can be found at www.stuartroadracing.com.
RELATED STORIES
Smith, Campbell Maintain Overall Lead Following Indian Trails 5K
Batesville, Lawrenceburg Teens Lead SIRC After Three Races
Lawrenceburg Man Takes First At Knight Flight 5K