The final SIRC race takes place Saturday in Batesville.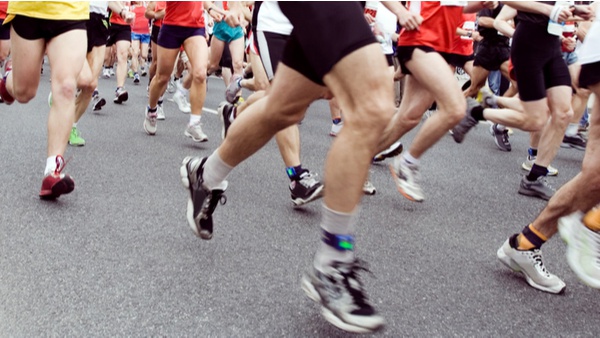 Shutterstock photo.
(Milan, Ind.) – A familiar face was first to cross the finish line at the latest Southeastern Indiana Racing Circuit 5K.
Bryan Wagner has entered two of the four races, so far. He has won both times he has competed, including the Indian Trails 5K in Milan on Saturday.
The 37-year-old from Lawrenceburg finished with a time of 17:27, coming in almost a minute ahead of Brayden Ryan, 20, of Batesville, and Ben Riehle, 15, of Milan.
Kaylynn Bedel, 14, of Batesville, was the top female performer, finishing 11th overall with a time of 20:12. Lanie Nicholson finished 13th followed by Rachel Campbell in 22nd place.
After four races, Daren Smith leads the overall male competition with a total time of 1:14:28. The 17-year-old has a sizeable lead over Dwayne Steele (1:18:11) and Isaac Trossman (1:19:55) going into the final race.
Rachel Campell, 17, of Lawrenceburg, is in first on the female leaderboard with a total time of 1:25:20. She is trailed by fellow Lawrenceburg native Hannah Morgan (1:27:51)
The final SIRC race of the summer is the Bulldog Chase 5K in Batesville. The race takes place Saturday, August 7 at 8:30 a.m.
Registration is available at www.stuartroadracing.com.
RELATED STORIES
Batesville, Lawrenceburg Teens Lead SIRC After Three Races
Lawrenceburg Man Takes First At Knight Flight 5K