The standings are starting to take shape after two SIRC races.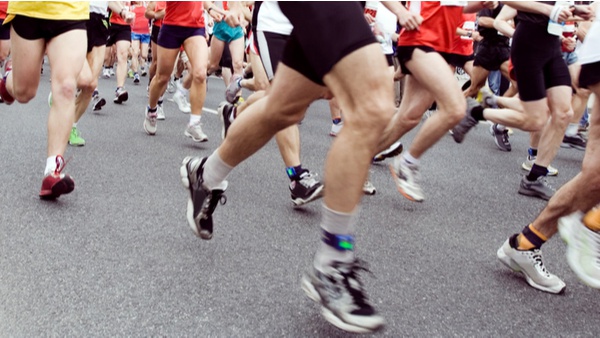 Shutterstock photo.
(Aurora, Ind.) – A Lawrenceburg man and a young lady from Batesville were among the top performers during leg two of the Southeastern Indiana Racing Circuit.
The 18th annual Knight Flight 5K took place in Aurora on Saturday.
Bryan Wagner, 37, of Lawrenceburg, was the overall winner with a time of 17:16. He was followed by Batesville-native Brayden Ryan, and Adam Hollowell, of Indianapolis.
The top female competitor was Kaylynn Bedel. The 14-year-old from Batesville finished 13th overall, crossing the finish line in 20:43.
Lawrenceburg's Rachel Campbell finished 2nd among all females, followed by Lanie Nicholson.
Through the first two races, Brayden Ryan sits atop the male standings with a total time of 36:42. Daren Smith trails Ryan by a 1:10.
Lanie Nicholson is currently in first place in the female standings with a total time of 41:58. Nicholson has a steady lead over Rachel Campbell (43:21).
The Lakeside 5K takes place Saturday, July 24 in Brookville. Registration is available at www.stuartroadracing.com. Proceeds benefit the Franklin County High School cross country team.
Full results: Knight Flight 5K
Current standings: Male Female
RELATED STORIES