Over 100 runners participated in the Trojan Trot 5K on Saturday.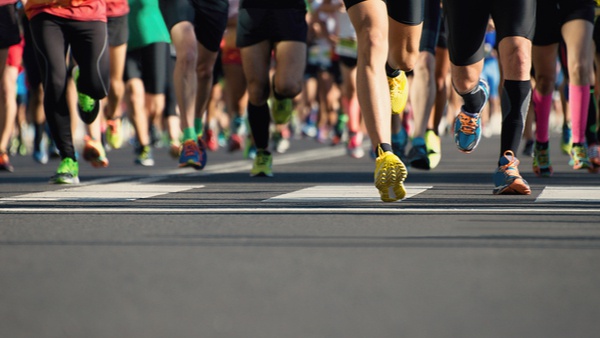 Shutterstock photo.
(St. Leon, Ind.) – A young man from Lawrenceburg was the first to cross the finish line at the opening race of the Southeastern Indiana Racing Circuit.
Garrett Ardis, 20, took first place at the Trojan Trot 5K in St. Leon on Saturday. Ardis finished the race in 16:58.
Brayden Ryan, 20, of Batesville, came in second with a time of 18:18, just ahead of fellow Batesville native Daren Smith (18:19).
The top female finisher was Lanie Nicholson, 17, of Versailles. The South Ripley High School cross country star finished 16th overall with a time of 20:59.
Hannah Morgan, 19, of Lawrenceburg finished 2nd in the female division with a time of 21:24.
The Trojan Trot 5K was well attended with 101 runners completing the 5K. Full results can be found here.
The next SIRC race is the Knight Flight 5K in Aurora on Saturday, July 17. To register, visit www.stuartroadracing.com.