The Lakeside 5K was held Saturday in Brookville.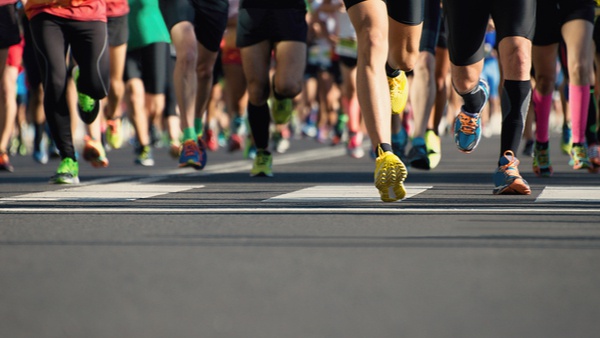 Shutterstock photo.
(Brookville, Ind.) – There are new leaders atop the Southeastern Indiana Racing Circuit standings.
The Lakeside 5K, the third of five races in the circuit, was held on Saturday in Brookville.
Daren Smith, 17, of Batesville, was the overall winner with a time of 18:37. Smith came across the finish line ahead of Dwayne Steele, 43, of Versailles, and Trevor Newby, 17, of Greensburg.
The first-place finish vaulted Smith into the top spot in the overall male standings with a total time of 56:09 through three races. Steele is currently in second place (59:05), followed by Isaac Trossman, 14, of Oldenburg (1:00:36).
Rachel Campbell, 17, of Lawrenceburg, was the top female finisher at the Lakeside 5K, finishing seventh overall (20:32). Kaylynn Bedel finished second among females, just a second behind Campbell. Hannah Morgan came in third and 15th overall (22:38).
After three races, Campbell has vaulted into the top spot in the female standings with a total time of 1:03:53. Hannah Morgan is second at 1:06:01, followed by Jorjia Ferguson (1:11:11).
The fourth SIRC race is the Indian Trails 5K in Milan. The race will be held Saturday, July 31 at 8:30 a.m.
Registration is available at www.stuartroadracing.com.
RELATED STORIES
Lawrenceburg Man Takes First At Knight Flight 5K