Good luck, Knights!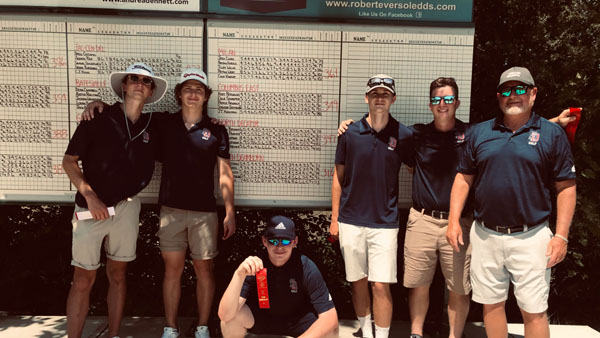 Photo provided by SD Athletics.
(Aurora, Ind.) South Dearborn High School Boys Golf Team is heading to Regionals.
The team won the runner-up title at the sectional tournament on Saturday.
The last time they took runner-up position was 1994.
Finishing scores for the team:
Eli Hoffman - 71
Austin Thies - 74
Brady South - 79
Quentin Stevens - 92
Brady Huff - 113
They will tee off at 8:50 in Henryville on Thursday, June 10.