Four schools in southeastern Indiana are looking for a new boys varsity basketball coach.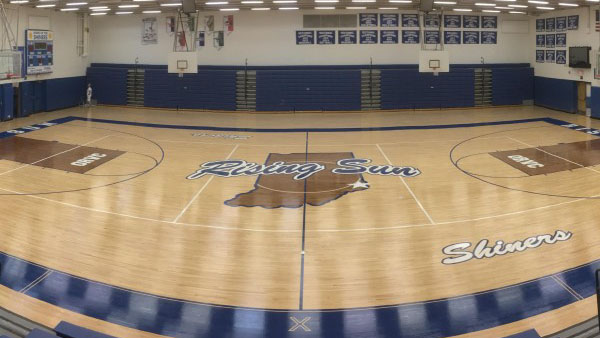 (Rising Sun, Ind.) - Four schools in southeastern Indiana are without a boys varsity basketball head coach.
Rick Scholl is the latest to resign after just two years at Rising Sun.
Scholl went 14-32 in his two years. His top accomplishment was leading the Shiners to their first ever Rivertown Classic Championship during the 2018-19 season.
The Rivertown Classic will look much different this coming season as all four teams are searching for a new head coach.
The next Rising Sun head coach will have plenty of experience coming back. Key players include Landon Cole, Peyton Merica, and Chris Bowne.
RELATED STORIES:
Switzerland Co. Boys Basketball Coach Resigns
Kevin Reinhardt Resigns As SD Boys Basketball Head Coach
John Blackwell Resigns After Eight Seasons As LHS Boys Basketball Head Coach