The ORVC Report for Nov. 14-19 was released Tuesday.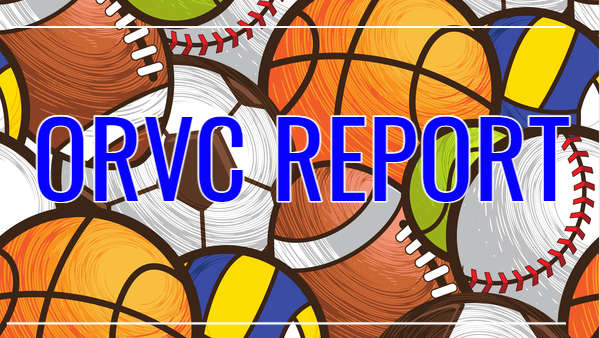 Shutterstock photo.
(Ripley County, Ind.) - Student-athletes from Jac-Cen-Del and Milan highlight the latest weekly honorees from the Ohio River Valley Conference.
The ORVC Report for November 14-19 was released on Tuesday.
Jac-Cen-Del's Reagan Hughes is the ORVC Girls Basketball Player of the Week. The Lady Eagles star totaled 35 points, five steals, three assists and three steals over two games.
Hughes currently ranks as the fourth leading scorer in the conference at 13.2 points per game.
In the pool, Milan's Emilee Knueven is the Girls Swimmer of the Week. She was the top performer in the conference in the 200 Yard Free and 500 Yard Free.
Other top performers for the week of November 14-19 are listed below.
GIRLS BASKETBALL
Emma Voss (M) 12 pts, 3 rebs, 2 stl vs. Jac-Cen-Del
Alyssa Simpson (RS) 12 pts, 7 rebs, 2 ast, 7-9 FT vs. Switz Co.
Julia Meyer (JCD) 26 pts, 13 rebs, 7 ast, 7 stl in 2 games
Kieran Groover (RS) 9 pts, 4 rebs, 4 defl, 2 stl, blk vs. Switz Co.
Olivia Neal (JCD) 26 pts, 11 rebs, 63% FG in 2 games
Nora Powell (RS) 9 pts, 4-6 FT, 2 stl vs. Switz Co.
Ashley Fulton (SW) 19 pts, 9 rebs, 3 stl, 2 ast vs. S. Dearb.
Emily Flood (SR) 32 pts, 8 rebs, 6 defl, 4 stl in 3 games
Claudia Oliver (SW) 15 pts, 4 rebs, 4 ast, 4 stl vs. S. Dearb.
Katelynn Samples (SR) 14 pts, 11 rebs, 4 defl, ast, stl vs. S. Decatur
Riley Scroggins (SW) 10 pts, 11 rebs vs. South Dearborn
Morgan Brightwell (SR) 14 pts, 8 rebs, 2 ast, stl vs. Law'burg
Allison Knoebel (SM) 22 pts, 12 rebs, 4 ast, 2 stl vs. Hauser
Macy Collier (SC) 28 pts, 18 rebs in 2 games
Hunter Mote (SM) 10 pts, 5 ast, 3 stl vs. Hauser
Courtney Higgins (SC) 14 pts, 9 ast, 7 defl, 6 stl in 2 games
GIRLS SWIMMING
50 YD Free Taylor Williamson (M) :28.93
100 YD Free Elizabeth McKittrick (SR) 1:01.95
200 YD Free Emilee Knueven (M) 2:18.78
500 YD Free Emilee Knueven (M) 6:05.56
100 YD Fly Ariel Haessig (M) 1:13.38
100 YD Breast Taylor Williamson (M) 1:20.65
100 YD Back Elizabeth McKittrick (SR) 1:15.06
200 YD IM Ariel Haessig (M) 2:23.62
200 YD Free Relay South Ripley 2:00.62
200 YD Medley Relay Milan 2:09.84
400 YD Free Relay Milan 4:29.08