East Central, Lawrenceburg, and South Dearborn were all well represented.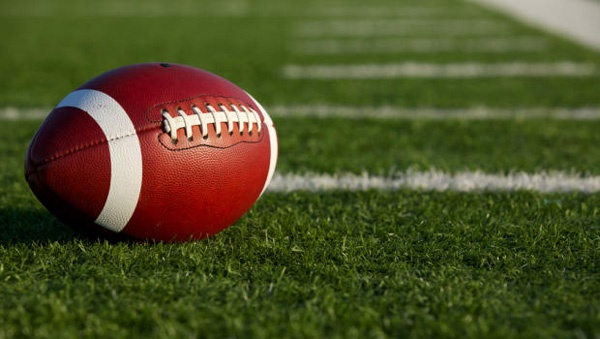 Shutterstock photo.
INDIANAPOLIS - Ten Eastern Indiana Athletic Conference football stars have earned All-State honors.
The Indiana Football Coaches Association recently announced their 2021 Top 50 All-State Team, Mr. Football Position Award winners, and All-State Teams.
Lawrenceburg senior offensive lineman Ashton Craig was selected to the 2021 IFCA Top 50 All-State Team. Craig is ranked by 247 Sports as the 11th best prospect in the state of Indiana, and the 40th best offensive tackle in the country.
This season, Craig helped the Tigers (11-2) capture their third consecutive sectional championship. He anchored an offensive line that paved the way for 406 yards of total offense per game.
Not only was Craig named to the Top 50 All-State Team, but he was also selected as the IFCA's Mr. Football Position Award winner for the top performing offensive lineman in the state.
Craig, a three-star recruit, is committed to play at the University of Notre Dame.
East Central's Casey McQueen (OL) and Sam Ringer (DB) are joined by South Dearborn linebacker Sean Sohmer on the IFCA Class 4A Senior All-State Team.
McQueen played a pivotal role in the success of the Trojans rushing attack that totaled 2,768 yards and 42 touchdowns this season. Ringer starred in the secondary, totaling 47 tackles, 7 tackles for loss, 3 interceptions, a fumble recovery, defensive touchdown, and one incredible kickoff return touchdown in the opening round of sectional play.
Sohmer was South Dearborn's leading tackler, living in the opponent's backfield with double-digit tackles for loss.
The electric Eli Aston was named to the Class 4A Junior All-State Team. The Trojans top wide receiver broke onto the scene with 44 receptions, 752 yards, and 9 touchdowns. Aston added 781 return yards and four touchdowns between punt and kickoff returns.
The Class 3A Senior All-State Team features four EIAC standouts, including the Lawrenceburg quarterback, wide receiver duo of Garrett Yoon and Dayha Patel, along with Franklin County do-it-all athlete Jacob Schatzle and offensive lineman Austin Hill.
Yoon, a four-year starter, became the 12th player in state history to throw for 9,000 or more career yards. In his final season as Tigers quarterback, Yoon threw for 2,393 yards and 26 touchdowns. He also ran for 858 yards and 13 TD's.
Patel was Yoon's top target again in 2021 with 67 receptions, 1,152 yards and 15 touchdowns.
Jacob Schatzle was a Swiss Army knife of sorts for Franklin County. He compiled 857 yards of total offense with 13 touchdowns as a runner and receiver. Schatzle also starred as a defensive back for the Wildcats.
Batesville's Bryson Bonelli (wide receiver) and Greensburg's Sam West (punter) were named to the Class 3A Junior All-State Team.
See the full 2021 IFCA All-State Teams at All-State Teams | Indiana Football Coaches Association (ifca.net).