The former Batesville Bulldog has one more game to go at the collegiate level.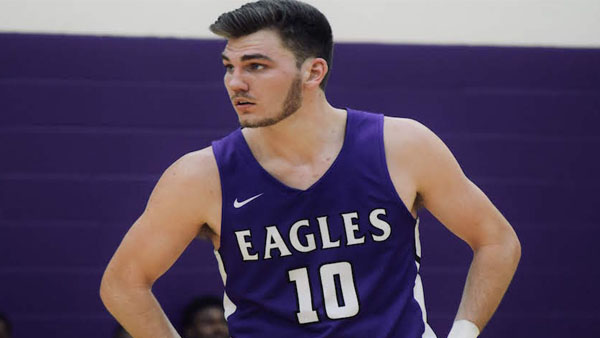 Blake Walsman. File photo.
(Cincinnati, Oh.) – The National Association of Intercollegiate Athletes has announced its 2018-19 Men's Basketball All-Star teams.
Among the selections is Cincinnati Christian University senior forward Blake Walsman.
The former Batesville Bulldog star averaged 21.6 points and 16.2 rebounds this season, leading NAIA D-II with 28 double-doubles. Those stats also earned Walsman a spot on the All-River States Conference First-Team.
Now, Walsman is off to Kansas City, Missouri, where he will compete in the NAIA All-Star Game on Tuesday, March 26. The game will feature the top players in NAIA D-I and NAIA D-II.
Walsman will play on the East team.
For more information, visit www.naia.org.
RELATED STORIES: