The former Batesville Bulldogs star averaged a double-double this season.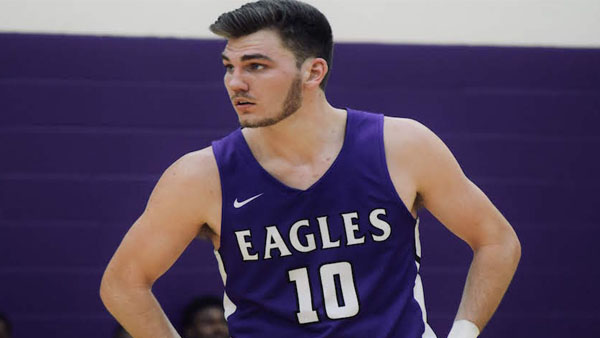 (Middletown, Oh.) – He once starred on the Batesville Bulldogs boys basketball team, now he is among the best players in the River States Conference.
Batesville native Blake Walsman was named to the All-River States Conference First-Team on Tuesday.
The Cincinnati Christian University forward had a dominate senior season tallying 28 double-doubles, which led NAIA DII.
Walsman averaged a double-double for the season with 21.6 points and an RSC-leading 16.2 rebounds per game. He also finished fourth in the NAIA DII in field goal percentage, connecting on 61 percent of his shots.