Camp members, veterans and first responders are invited to the free event.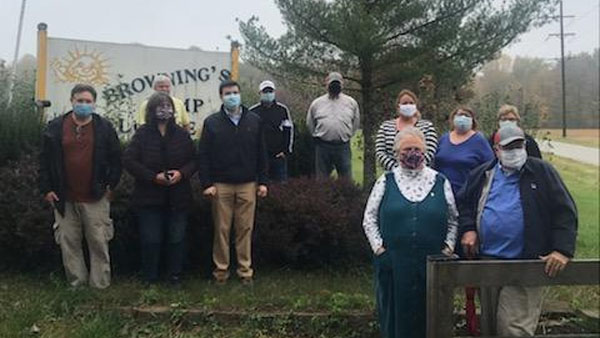 Kevin Wang officially took over as the owner of the old Browning's Campground in October of 2020. Photo by Lori Enright, Eagle Country 99.3.
(Ripley County, Ind.) - Some community members will get a sneak peak at a revamped campground in Ripley County.
Wheelock Lake Campground will host a Soft Opening Celebration at noon on Saturday, March 13 for camp members, veterans, and local first responders only.
The free event will feature live music, food, and flag retirement and raising ceremonies. Flag ceremonies will start at 2:30 p.m.
All attendees are welcome to bring their own flag to retire.
Wheelock Lake Campground is expected to open to campers this season. An official opening date has not been announced to the public at this time.
RELATED STORIES
Browning's Campground Will Get Facelift Under New Ownership, Name