An early morning crash on Wednesday shut down U.S. 421 near Versailles.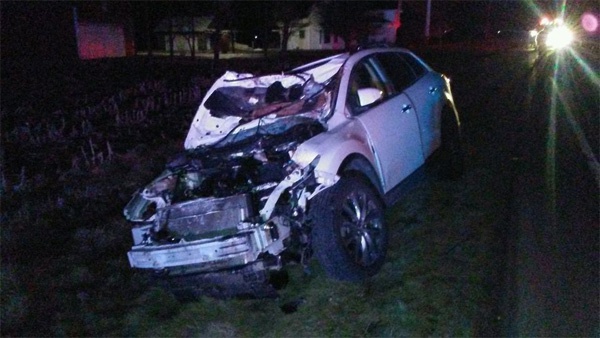 Photo by Versailles Fire Rescue.
(Versailles, Ind.) – Two animals were killed in a single vehicle accident near Versailles.
Versailles Fire Rescue responded to the accident early Wednesday morning on U.S 421 just south of Versailles.
The driver did not sustain serious injuries.
However, two mules were killed after being struck by the vehicle.