UPDATE: Lawrenceburg Police are still investigating, but charges could soon be filed against the adult who was in charge of the young children.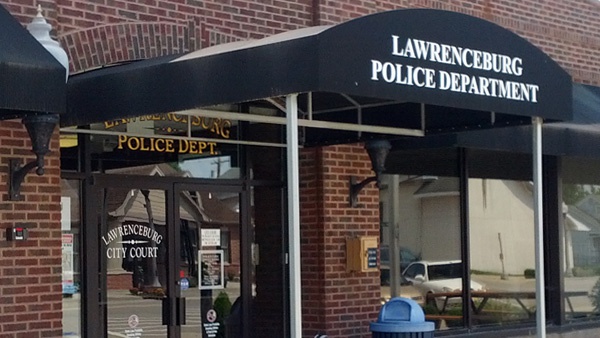 File photo
Update published at 3:34 p.m.:
Charges have not been ruled out after two small children were found wandering the streets in downtown Lawrenceburg on a cold Monday morning.
Temperatures were in the 30s when a pair of children ages two-years and one-year were found walking without shoes and little clothing in the area of Tate and Arch streets, according to Lawrenceburg Police Department Chief Don Combs, Jr.
"Lawrenceburg Police immediately began the process of attempting to locate their parents. Dearborn County Dispatch assisted in the search by utilizing the Smart 911 system. This system is designed to contact every homeowner, resident, or business within an area of where these children were found," said Combs.
As officers canvassed the area, they came upon a home where the front door was open. It was determined that it was the residence where the children resided.
"At this time the investigation is ongoing. Once the individual(s) are arrested and charged, additional information will be released," Combs added.
Dearborn County Child Protective Services came to assist. They are reported to have been given custody of the children for now.
Original story published at 1:10 p.m.:
(Lawrenceburg, Ind.) - Two young children were found unaccompanied in downtown Lawrenceburg Monday morning.
The Lawrenceburg Police Department located two children under the age of three walking in the area of Tate and Arch streets sometime prior to 10:30 a.m.
The city fire department shared a notification on Facebook seeking the parents, guardians, or caregivers of the children.
The fire department shared an update around 12:45 that the parents of the children were found.
No further information has been released.
Lawrenceburg Police are trying to locate guardians of 2 white children under the age of 3 found walking at Tate and Arch St. Contact LPD at 812-537-2284

— Dearborn County EMA (@Dearborn_EMA) February 25, 2019
Lawrenceburg Police have located the parents of the found children. Thank you for everyone that assisted with this process.

— Dearborn County EMA (@Dearborn_EMA) February 25, 2019