The arrest was made early Sunday morning in Erlanger.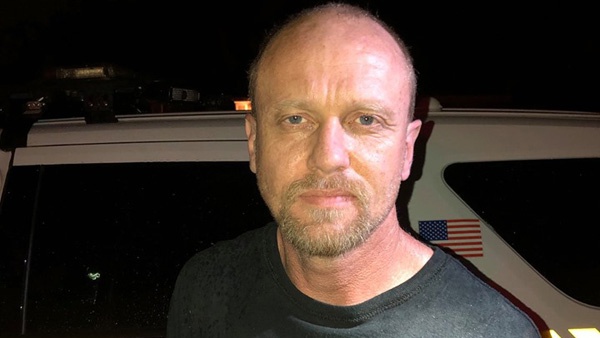 Derek Gibson. Photo by Boone County Sheriff's Office.
(Boone County, Ky.) - A six-hour standoff with police in Boone County ended when the SWAT team went into the home and found the suspect hiding in an attic.
It was Saturday night when police say Derek Gibson, 44, targeted an ex-girlfriend's home on Plum Tree Lane in Erlanger. Boone County Sheriff's deputies were dispatched to a reported verbal domestic situation between the two.
Before officers arrived, it was reported that Gibson allegedly broke into a back window and poured gasoline inside the home. He then fled the scene on foot.
Gibson would later return to the home. His ex was no longer there. He remained inside by himself, but a neighbor reported to police that they had seen him enter.
Negotiators tried to get Gibson to come out on his own for six hours. Deputies set up a perimeter around the home.
Finally, early Sunday morning, SWAT officers went into the home and apprehended Gibson, who had hunkered down in the home's attic.
Gibson was arrested for an active warrant for failing to appear in court on prior charges for Unlawful Imprisonment 1st Degree, Assault 2nd Degree, and Violation of Kentucky EPO/DVO stemming from a January arrest.