What does Frye's Jail Overcrowding Task Force recommend to help the issue?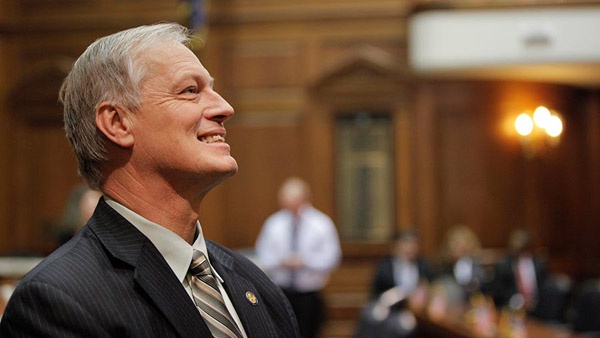 (Indianapolis, Ind.) - Many of our local jails are at or over capacity. In recent years, the criminal justice system has seen more repeat offenders, especially those struggling with addiction. To further explore this complex issue, I authored a law creating the Jail Overcrowding Task Force to learn more about the root causes. While each community is unique, there are some common themes.
Costs of jail overcrowding are draining taxpayer dollars – money that could be put toward our schools and roads. Crowded jails are spreading local budgets thin and affecting all aspects of our criminal justice system, including prosecutors, courts and law enforcement. More inmates with mental health and addiction issues are ending up behind bars, which drives health care costs up for our jails.
After meetings throughout the state, hearing from judges, sheriffs, public defenders and prosecutors, the task force found the same issues are plaguing many Indiana communities. The task force also heard some success stories that could be duplicated across the state.
Recommendations from the task force to reduce jail population and recidivism include implementing more court diversion programs, where offenders receive treatment and rehabilitation to remedy behavior to avoid jail time, and Recovery Works, which specializes in mental health treatment and recovery services for incarcerated Hoosiers. We also want to start more pre-trial release programs, where individuals waiting for a court appearance are screened and if are a low risk, do not need to stay in jail. These people can go back to their homes and jobs because they will show up in court and don't jeopardize public safety. This will save us money by not keeping them in jail.
The task force is expected to continue meeting and gathering more data to better understand this growing and complex issue. I remain committed to listening to local officials and working with my Statehouse colleagues to put solutions in place. To read the task force's entire report, visit in.gov/judiciary and search for jail overcrowding.