The deal has ties to a former general manager at Hollywood Casino Lawrenceburg.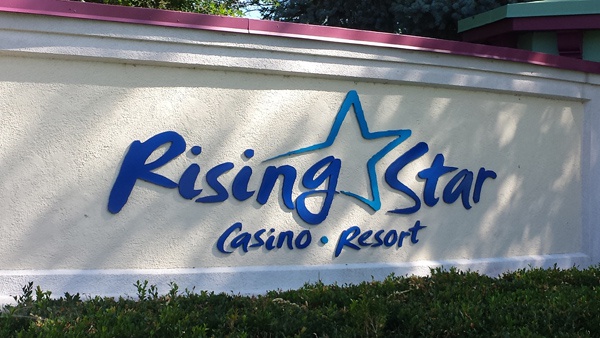 File photo
(Las Vegas, Nev.) – The company which owns Rising Star Casino in Rising Sun has received a takeover bid from another Las Vegas-based company.
Z Capital Partners, of New York, and affiliate Affinity Gaming on Monday announced a proposal to acquire Full House Resorts, Inc.
Z Capital Partners is described in its own news release as "a leading alternative asset manager of private equity and credit funds." Affinity is among the companies in Z Capital's portfolio.
The proposed transaction would be a cash or stock transaction with a value of $132.5 million, or about $1.79 per share.
"Our proposal represents a unique and compelling opportunity to maximize value for stockholders and stakeholders in both companies," said James Zenni, Chairman of Affinity's Board of Directors and Chief Executive Officer of Z Capital Partners. "Combining Full House's custom-designed, regional gaming properties with Affinity's complementary portfolio will create a best-in-class platform for value creation in this consolidating market. With an experienced and dedicated management team, Affinity would bring significant operational capabilities and expertise that we believe would further propel the combined company's growth and unlock unrealized potential for Full House stockholders."
Z Capital says it is confident it can obtain any necessary debt financing commitments needed to complete a transaction.
The letter was sent to the Full House Resorts Board of Directors on Monday. A subsequent news release from Full House acknowledges the expression of interest by Z Capital, adding that this is the first the company has been made aware of it.
"(Full House Resorts') Board of Directors intends to consider the expression of interest in due course," the release stated.
Full House asserted that recent research by Roth Capital Partners pins the stock target price at $4.50 per share, markedly above the $1.79 identified by Z Capital and Affinity.
If the deal were to happen, Z Capital says the combined company would remain headquartered in Las Vegas. It would be run by recently appointed Affinity Gaming CEO Tony Rodio, who was the general manager at Hollywood Casino Lawrenceburg from 2008 until 2011.
Full House Resorts Inc. purchased Rising Star Casino, then known as Grand Victoria Casino, in Rising Sun in 2010. The purchase price was $43 million.
RELATED STORIES:
"A Christmas Story: The Musical" Will Be Part Of Rising Star's Christmas Casino