Senate Bill 175 expands upon the use of firearms in self-defense anywhere someone has a right to be.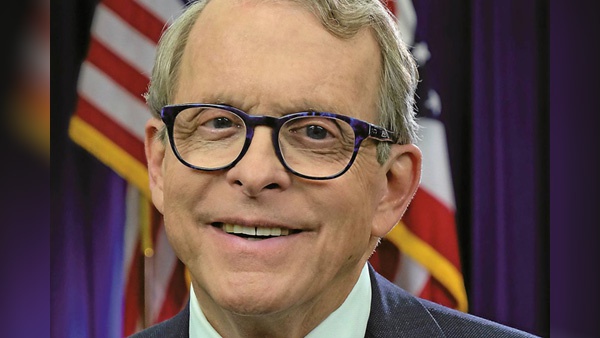 (Columbus, Oh.) – Ohio Governor Mike DeWine has signed a bill expanding the state's "stand your ground" policy.
Senate Bill 175 expands upon the use of firearms in self-defense anywhere someone has a right to be. The previous policy only applied in a person's home or vehicle.
"I have always believed that it is vital that law-abiding citizens have the right to legally protect themselves when confronted with a life-threatening situation," said Gov. DeWine. "While campaigning for Governor, I expressed my support for removing the ambiguity in Ohio's self-defense law, and Senate Bill 175 accomplishes this goal. That is why I have signed this bill today."
The bill also notes that a person cannot use the affirmative defense of self-defense, defense of another, or defense of that person's residence in certain circumstances, such as while committing, or attempting to commit, a felony offense of violence; while resisting arrest; or against a peace officer while the peace officer is performing their official duties.
DeWine expressed his disappointment on Monday that the legislature did not include in this bill the essential provisions that I proposed to make it harder for dangerous criminals to illegally possess and use guns.
"Right now, the national and state background check systems are sometimes missing vital information – things such as convictions, active protection orders, and open warrants – that alert law enforcement if they're dealing with a wanted or potentially dangerous individual," DeWine stated.
The governor went on to say that he will continue to seek strengthened penalties for criminals who illegally possess, purchase, and sell guns.
While most Republicans are celebrating DeWine's signing of Senate Bill 175, State Representative Stephanie Howse (D- Cleveland) condemned the governor's signing of Senate Bill 175, saying the Shoot First legislation would permit the use of deadly force by individuals who believe their lives are endangered anywhere in the state.
"Governor DeWine signing this Stand Your Ground legislation displays a complete disregard for the safety of all Ohioans. This type of legislation is dangerous and leads to justified murder, and it was opposed by community members, law enforcement and prosecutors alike. The leaders of the Republican Party have shown their disregard for Ohioans and especially their disregard of Black lives. It is a sad day in Ohio, and I pray that one day my colleagues on the other side of the aisle will truly value the voices and lives of Ohioans—especially the 21 percent communities of color that live in Ohio—instead of intentionally dividing Ohioans with these unfounded fears," said Rep. Howse.