The fire broke out early Sunday morning.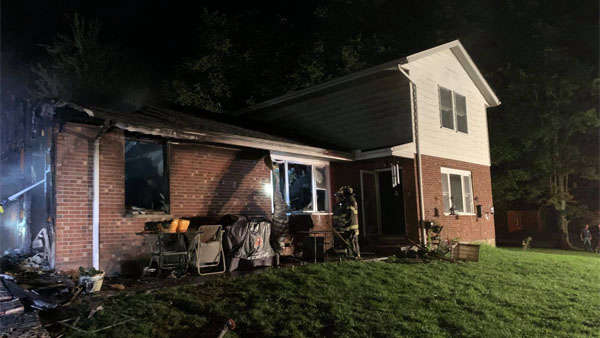 Photo by Friendship Volunteer Fire Department.
(Dillsboro, Ind.) - Firefighters got an early wake up call on Sunday.
Multiple agencies were called to the fire on the 11000 block of Simple Pleasures Lane around 1:03 a.m.
Upon arrival, the home was fully engulfed in flames, and fireworks were going off inside the garage.
No injuries were reported, but the home suffered significant damage.