A 3 to 4 vote by the board members resulted in the decision to keep the school open.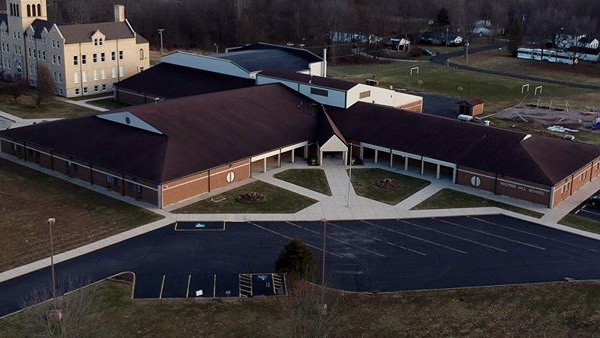 (Aurora, Ind.) - After the same recommendation from two different superintendents, another vote to keep Moores Hill Elementary School open stands with the South Dearborn Community School Corporation board members.
At a January 21 meeting, Superintendent Eric Lows gave a presentation explaining why the he and his office believe closing Moores Hill Elementary School is the most fiscally responsible action for the school corporation. Among the reasons were low enrollment and high operating costs.
On Tuesday, board members voted on the motion made by Lows to close Moores Hill Elementary. A vote of 3 to 4 resulted in the decision to not close the elementary school and keep it operating throughout next school year.
David Lusby, Jeff Lane, and Scott Willoughby all voted in favor of Lows' recommendation to close Moores Hill Elementary.
Board members, Karla Raab, Josh Holland, Brett Fehrman, and Brent Casebolt voted against the school closing.
School board president Karla Raab tells Eagle Country that answers are to come.
"We will continue to work toward our shared vision to move our corporation forward academically and in all areas as a 'Success Driven' school. We are already coordinating next meeting dates to continue working on this issue," says the school board president.
At this time, no other official resolution has been brought up regarding the declining enrollment issues in the corporation.
After the board voted to keep Moores Hill open, a motion to approve a $5.35 million building improvement project was approved unanimously, 7-0. No specific plans were discussed.
This project is expected to increase taxes $13.20 annually per $100,000 home.
RELATED STORIES:
SDCSC Superintendent Recommends Closing Moores Hill Elementary
Moores Hill Elementary's Fate Could Be Voted On At Next School Board Meeting
South Dearborn School Board Advertises $28.8M 2020 Budget
SD School Board Discusses Facility Improvements Amid Enrollment Issues
School Board Work Session Becomes Larger Discussion On South Dearborn's Future
Taxpayers' Efforts Successfully Stop SDHS Improvements, For Now
LETTER: City Of Aurora Seeks Transparency In South Dearborn HS Building Project
South Dearborn Board Won't Close School... Yet
Passionate Moores Hill Residents Come Out To Fight Possible School Closure