After years of consideration and deliberation, a resolution could be coming soon as it pertains to declining enrollment within the school corporation.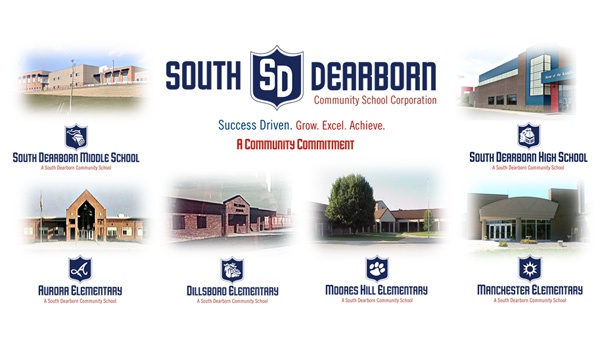 (Aurora, Ind.) - A resolution could be coming soon as it pertains to declining enrollment within the South Dearborn Community School Corporation, and there seems to be two options.
At Tuesday night's school board meeting, Superintendent Eric Lows presented his official recommendation to close Moores Hill Elementary School.
Lows' presentation pointed out the low enrollment and high operating costs at Moores Hill. Past data shows that Moores Hill has the lowest enrollment of the six SDCSC schools with only 142 students. That number fills only 30 percent of the building capacity. Lows has also stated at past meetings that it is costing at least $250,000 per year to continue operating Moores Hill at a loss.
The superintendent's presentation claimed that the total savings of closing Moores Hill Elementary would be around $780,000.
Lows also addressed the rumor of closing South Dearborn Middle School by saying that he and his office do not believe that is the best option due to the fact that it is on the campus and the corporation owes the most money to that building. No other board member spoke to this rumor that has been circling around social media.
Passionate community members had the opportunity to come forward and speak and fight for their children's schools.
Moores Hill supporters said that shutting down the elementary school will not solve the enrollment problem, and that those students will be lost to surrounding school districts. The majority urged the school board to think about the town as a whole.
On the other hand, middle school supporters did not want SDMS to have to bite the bullet for the cause. Although no one on the board voiced that this is what they are in favor of, parents and teachers appeared ready to fight that potential decision.
If South Dearborn Middle School ends up closing, it's possible middle school students will be sent to the high school.
One community member spoke about mixing 12-year-old students with 18-year-old high school students and the issues that could arise if a decision is made to shut down the middle school. That citizen made it clear that if the middle school merges with the high school, they would pull their children out of the school district.
The school board is expected to vote one way or another next week.
A special meeting will be held Tuesday, January 28 at 6:30 p.m. in the Aurora Elementary School cafeteria.
RELATED STORIES:
Moores Hill Elementary's Fate Could Be Voted On At Next School Board Meeting
South Dearborn School Board Advertises $28.8M 2020 Budget
SD School Board Discusses Facility Improvements Amid Enrollment Issues
School Board Work Session Becomes Larger Discussion On South Dearborn's Future
Taxpayers' Efforts Successfully Stop SDHS Improvements, For Now
LETTER: City Of Aurora Seeks Transparency In South Dearborn HS Building Project
South Dearborn Board Won't Close School... Yet
Passionate Moores Hill Residents Come Out To Fight Possible School Closure