The money will help with medical costs.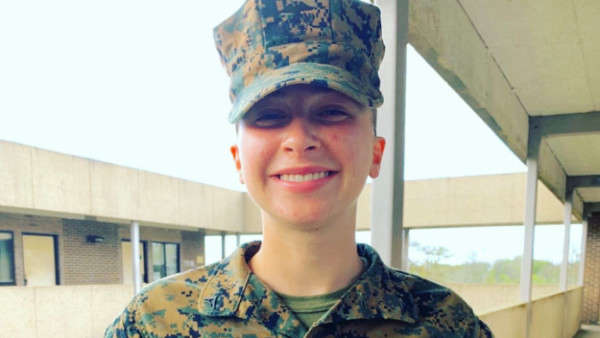 (Milan, Ind.) – People helping people.
That is what happened on Thursday when the Milan American Legion Post 0235 donated $50,000 to the Lainhart family to help with medical expenses.
Marine Cpl. Kelsee Lainhart was left paralyzed from the chest down following a terrorist attack in Kabul, Afghanistan in August of 2021.
She currently resides in Chicago where she continues physical rehabilitation.
"Navigating the system for assistance has been a challenge for her and her family. Mom and dad take turns weekly going to stay with her. Given what we heard last night and our commitment to support Veterans, our members voted to donate $50,000 to her to help ease the monetary hardships she is encountering," reads a statement from Milan American Legion Post 0235.
To follow Kelsee's recovery progress, visit Kelsee | CaringBridge.
RELATED STORIES
Marine Who Saved Kelsee Lainhart Receives Bronze Star Medal
Cpl. Kelsee Lainhart Recognized On House Floor By Congressman Greg Pence
Injured U.S. Marine Moved Out Of ICU To Wounded Warrior Floor
UPDATE: Kelsee Lainhart Back In The States; Recovering At DC Hospital