Kelsee Lainhart is a 2019 East Central High School graduate.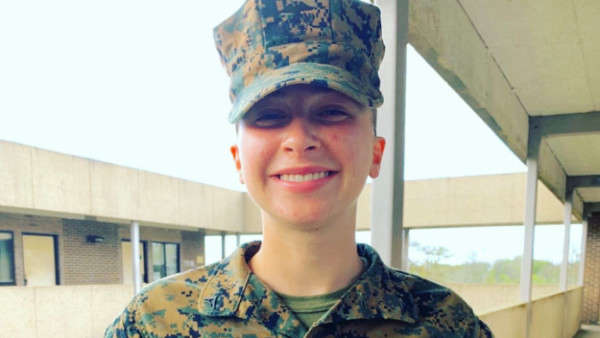 Kelsee Lainhart. Marine Corps Recruiting Cincinnati.
(St. Leon, Ind.) - A 2019 East Central High School graduate was among the injured in last Thursday's suicide bombing attack in Kabul, Afghanistan.
Kelsee Lainhart, a U.S. Marine, is one of 18 U.S. service members who were wounded in the attack. Another 13 U.S. troops were killed, in addition to countless Afghans who were trying to flee the country.
U.S. officials say there was only one bombing at the attack, followed by a number of ISIS gunmen, who opened fire on civilians and military forces.
It is believed that the injured service members are in the process of being evacuated from Afghanistan on surgical units.
The extent of Lainhart's injuries are unknown at this time.
Indiana Governor Eric Holcomb has directed flags to half-staff to honor and pay respect to those who were killed and injured in the attacks. Flags should remain at half-staff until sunset on Monday, August 30.