The incident took place Monday.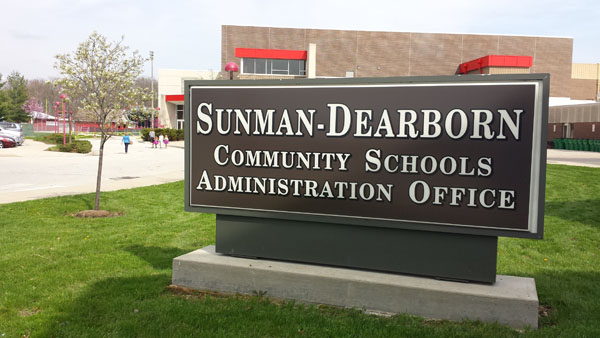 (St. Leon, Ind.) – A Sunman-Dearborn Community Schools bus went up in flames on Monday.
The school corporation reports that a mechanical issue caused a spare bus to catch on fire.
There were no students on the bus at the time of the fire and the driver was able to evacuate the bus and call emergency services.
No injuries were reported.