Noah Allen Satchwill was born just hours after the new year began.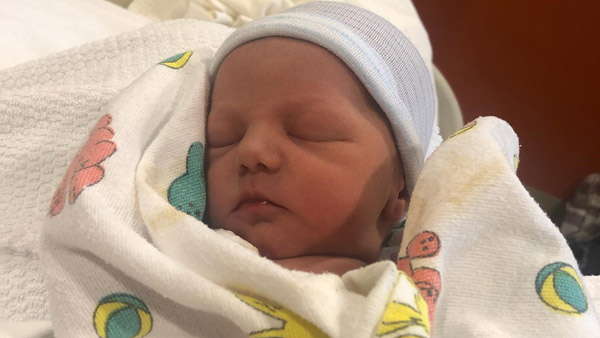 Noah Allen Satchwill was the first baby born in 2019 at Margaret Mary Health in Batesville. Photo provided.
(Batesville, Ind.) - Margaret Mary Health has welcomed its first baby of 2019.
Noah Allen Satchwill, of Milan, was born at the hospital in Batesville at 8:40 a.m. on New Years Day. He is the son of Kelsey Pindell and Jacob Satchwill and little brother to three-year-old Owen.
Noah was delivered by Doctor Emily Housely.
He weighed in at six pounts, five ounces and was 18 inches long.