Santa will be on site at Whiskey City Antiques & Auctions on Saturday, December 21 from 4-6 pm.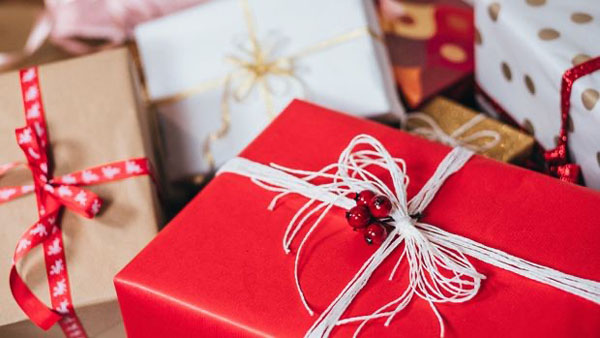 (Lawrenceburg, Ind.) -- Tired of mall & big box shopping? Looking for a more personalized experience that you can't get online? Shop Downtown Lawrenceburg for all of your last minute gift needs!
Enjoy great prices, friendly service & free parking! You'll find something for everyone on your list!
Shop great holiday deals & giftables in Downtown Lawrenceburg, including:
CHIC: A Niki's Boutique – 219 Walnut St.
Brumates & CC Beanies
Ladies Apparel
Natural Bath & Body Products
Wine Accessories
The FRAMERY – 84 E. High St.
Fused Glass Gifts
Framed Art
Unique Ornaments
Farmhouse Signs
Infinity Jewelers – 306 Walnut St.
Jewelry
Diamond, Precious & Semi Precious Stones
Seiko Watches
Candles
HAMERLYNCK – 134 Walnut St.
Handcrafted Jewelry
Hand Made Soaps & All Natural Products
Collectible Car Models
"Good Day" Gift Baskets
Physique Boutique – 202 Walnut St.
Organic Bath Salts
Balms & Scrubs
Wellness Journals
Women's Apparel
Whiskey City Boutique – 118 Walnut St.
35% Off CC Beanies, Hats & Gloves
Women's Apparel
Authentic Turquoise Jewelry
Soaps, Lotions & Candles
Whiskey City Antique Mall – 110 Walnut St.
Antiques
Unique Gifts
Collectibles
Decor Items
Whiskey City Sweet Retreat – 29 E. High St.
Goats Milk
Gourmet Honey & Jellies
Hand Knitted Children's Hats
Fudge & Buckeyes
Simply Lashes – 308 Walnut St.
Holiday Lash Extensions
Lash Extensions Care Kits
Gift Certificates
Skin Care Line
Strong's Sugar Shack – 98 E. High St.
Stocking Stuffers!
Marshmallow Santas
Holiday Candy Mixes
Christmas Advent Calendars
Additionally, Santa will be on site at Whiskey City Antiques & Auctions at 201 Walnut St. on Saturday, December 21 from 4-6pm. Free 4×6 photos with Santa will be available for all children.
Find store hours and more information at thinklawrenceburg.com.