With first two weekends tallied, over $4.5 million wagered at sportsbooks in Kentucky.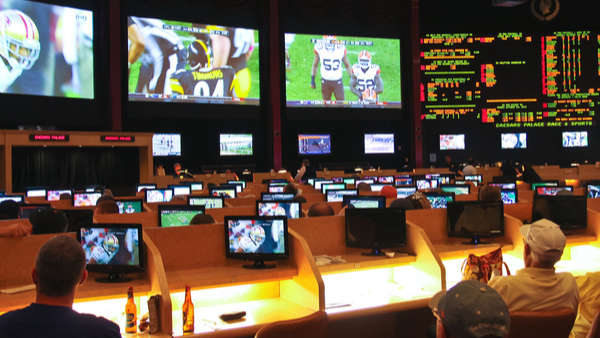 Shutterstock photo.
(Frankfort, Ky.) – The state of Kentucky has seen some early success with sports wagering.
Governor Andy Beshear announced Thursday that preliminary numbers following the first two weekends of retail wagering indicate over $4.5 million was wagered in the state.
"This is a strong number that certainly reflects the excitement Kentuckians have for the opening of sports wagering," said Gov. Beshear. "With college football and the NFL season underway, plus the launch of mobile wagering, we expect that number will grow significantly. It has taken many years to get here, but sports wagering is finally a reality in Kentucky. This is a win-win for Kentuckians, who can enjoy a quality entertainment experience and benefit from funds staying right here in our state to help us build a better Kentucky," added Gov. Beshear.
On Thursday, September 28, Kentuckians can begin placing wagers on their mobile phones.
The following mobile applications have been licensed by the Kentucky Horse Racing Commission (KHRC) to operate in Kentucky and will launch their applications on opening day:
Bet 365
Bet MGM
Barstool Sportsbook
Caesars
Draft Kings
FanDuel
Fanatics
Sports wagering is expected to increase the state's revenue by an estimated $23 million a year upon full implementation. The increase in revenue will support the oversight of sports wagering and then be dedicated to the Kentucky permanent pension fund.
Additionally, 2.5% will support the Problem Gambling Assistance Fund. The fund educates Kentuckians on safe gambling practices, the risks of developing a gambling problem, risk factors and warning signs of gambling problems and available services to reduce the consequences of problem gambling.