The state's lofty goal is to reach 60 percent on-time college graduation by 2025.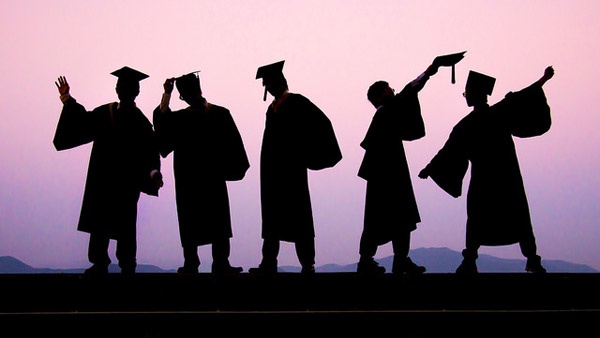 (Indianapolis, Ind.) - College graduation rates in Indiana are on the rise, but more work needs to be done to close achievement gaps for minorities and students facing socioeconomic challenges if the state is going to meet its goal.
The Indiana Commission for Higher Education released the 2019 College Completion Report last week. It shows 41 percent of students from all Indiana colleges graduated on-time last year. That's up from 28 percent five years ago and up two percent just one year prior.
"Most of the new jobs being created now and in the future require a credential beyond a high school diploma," said Indiana Higher Education Commissioner Teresa Lubbers. "The data in this report serve as an important gauge for how Indiana's colleges and universities are preparing students, and how vital the support of the Indiana General Assembly is to the state's continued success in higher education."
The report also found that rates are also improving for extended-time graduation with nearly two-thirds of Hoosiers completing any type of degree within six years. Improvement was observed among Indiana's 21st Century Scholars, who improved their on-time graduation rate by 14 percent over a five-year period.
Another notable takeaway from the report: students who attend colleges' main campuses tend to have higher completion rates than those at satellite campuses.
Indiana has a goal of 60 percent four-year completion by 2025, however, the data showed adult learners, low-income and minority students are less likely to graduate on-time than their peers across all campus types.
"We cannot get to Indiana's big goal of 60 percent of Hoosiers with a quality postsecondary credential without the adult student population persisting and graduating. Indiana's Workforce Ready Grant is assisting these students by paying for high-value certificate programs in the state's highest demand sectors," said Lubbers.
You can view the full 2019 College Completion Report here.