The stop in Greendale will coincide with Dearborn County Democrats annual Fall Dinner.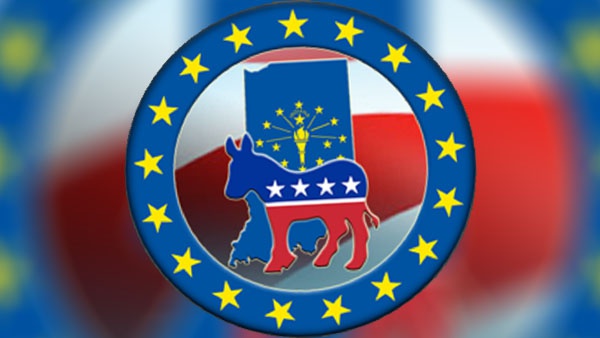 (Greendale, Ind.) – Indiana Democrats are set to visit more than a dozen small towns across the state to discuss agriculture and education issues in rural communities.
Jennifer McCormick, former Indiana Superintendent of Public Instruction, and Kent Yeager, Deputy Chair of the Indiana Democratic Party, will formally launch the Indiana Democratic Party's "Small Town, Indiana" tour on Friday, October 22.
The first stop of the 12-town tour will take place in Greendale coinciding with the Dearborn County Democrats Annual Fall Dinner at the Greendale Cabin (6:30 p.m.).
The Small Town, Indiana Tour will highlight how Democrats are delivering for Indiana's rural communities, including $250 million in broadband internet expansion, providing $540 million for childcare service providers, and fully funding the state's public-school systems for the first time in over a decade.
Indiana Democrats will also discuss their opposition to partisan school board elections.
"Public schools and farmers are the heartbeat of rural communities and the backbone of Indiana itself, and Democrats are set to hold real conversations about how we are delivering solutions to the most-pressing problems facing Hoosier families in Indiana's small towns," said Mike Schmuhl, Chairman of the Indiana Democratic Party. "Democrats have delivered since Day One of Joe Biden's presidency, and we are ready to fan out across the state to share with families how policies like the American Rescue Plan have fully-funded Indiana's public schools and expanded broadband internet access. Democrats are creating a better future for Hoosier families in rural America, while the other side appears to prioritize only extreme partisanship and division, a contrast we'll campaign on into the 2022 elections."
For more information on Dearborn County Democrats Fall Dinner, click the link below.
RELATED STORIES