The job fair is an extension of SLSD's annual Career Tech Experience Day.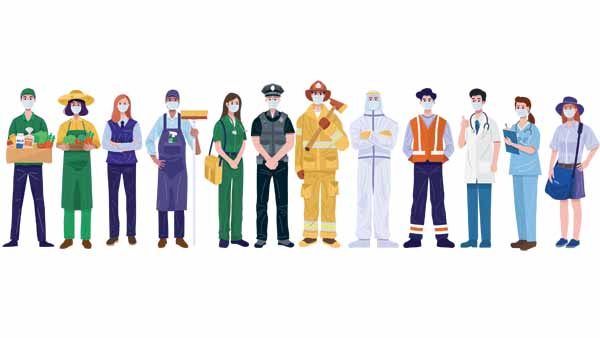 Shutterstock photo.
(Harrison, Oh.) - Banking, nursing, sausage production… there is no shortage of interesting and good-paying jobs in Harrison and they'll be on display at the Harrison Job Fair Sept. 30 at the Harrison High School Activity Center, 9860 West Road, Harrison, Ohio 45030.
Throughout the day, Southwest Local Schools students will learn about careers in welding, construction, health tech, cosmetology and automotive through the Great Oaks career labs. Local employers will be positioned nearby to talk about opportunities at their businesses.
"The students get to have hands on experience with the career labs to see if they're interested in any of them," said Jamie Johnson, workforce development coordinator at Harrison High School.
From 3 to 6 p.m., the event will open to the general public seeking employment. Featured employers, including LaRosa's, Smithfield Foods, Harrison Trail Health Campus, Cincinnati Inc. and WesBanco, will have information about their job openings. Employer space is still available by using this link.
The Harrison Job Fair is an extension of the school district's annual Career Tech Experience Day, open to the first time for the general public.
"We have so many incredible job opportunities in Harrison," said Greater Harrison Chamber of Commerce vice chairwoman Sara Cullin. "Employers are excited to meet the future workforce as well as people ready to get to work, now."
Greater Harrison Chamber of Commerce was established in 2013 to promote growth and prosperity in one of the fastest growing corners of Hamilton County. Powered by volunteers, the Chamber provides networking, learning and cost-saving opportunities to businesses and organizations in Harrison and the surrounding communities.