"Indiana is on a roll and we're not taking our foot of the gas," said Holcomb.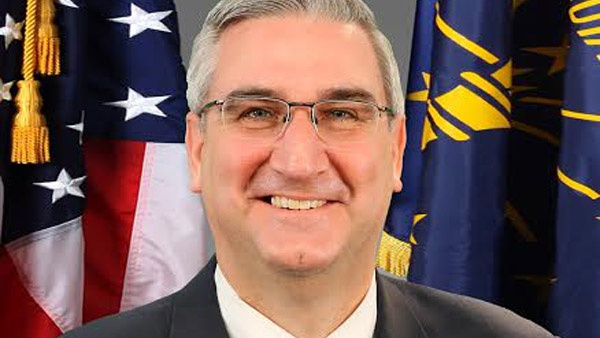 (Indianapolis, Ind.) - Indiana Governor Eric Holcomb has officially filed for reelection.
Holcomb filed his candidacy for reelection on Tuesday morning. In order to earn a place on the 2020 ballot, Holcomb was required to collect 500 signatures from registered voters in each of Indiana's nine congressional districts.
"Indiana is on a roll and we're not taking our foot off the gas," said Governor Holcomb. "While the names on the ballot will be Suzanne's and mine, we're representing a statewide team that is mobilized, energized and organized for victory in Indiana. Teamwork will bring home the checkered flag on Election Day and teamwork will ensure we're Putting People First for four more years."
Holcomb's reelection announcement comes one week after his State of the State Address.
He joins businessman Brian Roth as a Republican primary candidate.
Woody Myers and Josh Owens have announced their candidacy in the Democratic primary. Bill Levin is a third party candidate for governor.
RELATED STORIES:
Governor Holcomb Gives State Of The State Address