Enjoy wine tastings, snacks and prizes.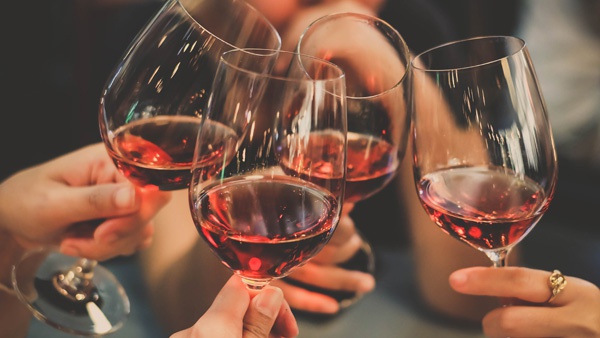 Shutterstock photo.
(Aurora, Ind.) – Sip on wine and enjoy snacks while shopping at participating businesses in Aurora.
The first of three Get Wine(d) and Dine(d) in Aurora events will be held Friday, May 21, 2021.
Join the fun from 5:00 p.m. to 9:00 p.m.
Pick up your rack card at the Main Street Aurora Office at 231 Main Street, visit participating locations and return your rack card for a chance to win great prizes.
Participating businesses include: Angela's Attic, Big Indian Wood Working, Dayz Metal Works, Distinctive Knits Yarn Shop, Jayden's Jungle Exotic Pets, Krypto's Comix, Lucky Feather Soapery, Markland Self Storage, New Seasons Estate Sales, Norwood Custom Glass, Oddities, Personally Yours Gift & Floral Shop, Plug's Sweet Tooth, Remember This Antiques & Unique Gifts, Re-PURPOSE Boutique, Second Time Around, Southeastern Indiana Art Guild, The 1819 Boutique, Uncle Steel's Brews, Weber Sports and Wellington's Ice Cream Palace
Several businesses have specials available for May 21 only: Alejandra's Mexican Restaurant, Comb's Pizza, Great Crescent Brewery, J. Miller Steak Company, Plugs Sweet Tooth, Primal Butchery, Sister Sweets Nutrition, The Aurora Dine, Third & Main, Uncle Steel's Brews
Main Street Aurora will also host Wine(d) and Dine(d) events on August 20 and November 19.
For more information, visit (2) Get Wine(d) & Dine(d) in Aurora | Facebook.