Tommy Beatley joined the representatives on Monday, January 27.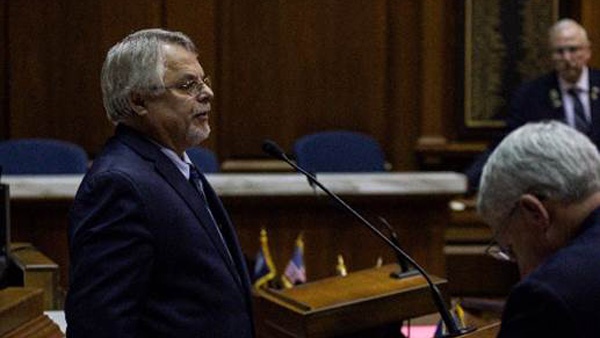 (Indianapolis, Ind.) - Local pastor Tommy Beatley leads the Indiana House of Representatives in prayer Monday, Jan. 27, 2020, at the Statehouse.
Beatley, hosted by State Rep. Randy Frye (R-Greensburg), is the pastor at Delaware United Methodist Church in Milan.
Representatives invite religious leaders from their communities to offer a prayer before the opening of session each day.