A host of first responders rushed to the scene on U.S. 421 Thursday afternoon.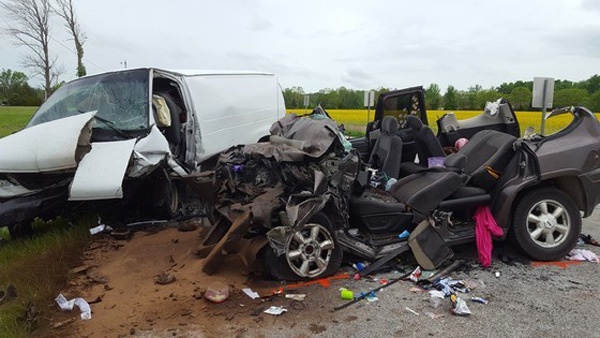 Photo by Indiana State Police
(Ripley County, Ind.) - Four people – one of them a three-year-old child – were injured in a nasty head-on crash in Ripley County Thursday afternoon.
Indiana State Police say a 2004 GMC SUV driven by Natashia Peters, 23, of Lawrenceburg, crossed the center line on U.S. 421 near Hasmer Hill Road at around 3:30 p.m. Her vehicle veered into the path of a large truck hauling a dumpster was able to swerve off the road and avoid the collision.
However, a second vehicle was behind the semi. The work van driven by Brandon Yeary, 24, of Indianapolis, collided head-on with Peters' SUV.
Peters and a child in her vehicle were seriously injured and were airlifted University of Cincinnati Medical Center and Cincinnati Children's Hospital, respectively.
Yeary was flown to UC Medical Center with serious injuries. An adult passenger in Yeary's van was taken by ambulance to Margaret Mary Health in Batesville before being airlifted to UC.
Troopers said the driver of the truck, Brian E. Johnson, 44, of Osgood, was not injured.
The crash closed U.S. 421 for about four hours. State police say toxicology tests are pending as the investigation continues.
Indiana State Police were assisted by the Ripley County Sheriff's Department, Osgood Police Department, Ripley County Rescue 69, Osgood Fire Department, Versailles Fire Department, Air Methods, Stat Flight, and IU Medical helicopter.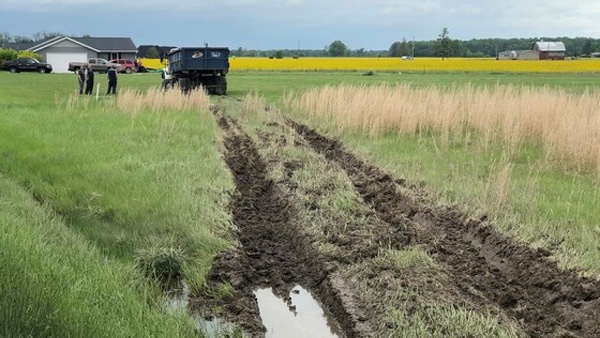 Photo by Indiana State Police