Chad Pindell was sentenced Thursday after pleading guilty to felony child exploitation.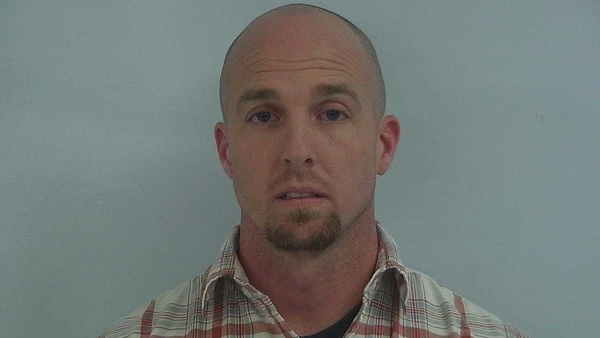 Chad Pindell. Photo by Ripley County Sheriff's Office.
(Versailles, Ind.) - A former Jac-Cen-Del High School girls basketball assistant coach and Ripley County Councilman is going to prison.
Chad Pindell was in court in Versailles on Thursday, where special judge Jonathan Cleary of Dearborn County sentenced him to three years in the Indiana Department of Corrections.
None of Pindell's prison time was suspended to probation. He must register as a sex offender for 10 years after his release.
The 36-year-old Pindell pleaded guilty to Child Exploitation (level 5 felony) last month. The plea agreement was rejected by Cleary because the judge felt it did not include enough jail time, but Pindell opted to stick with his guilty plea.
Pindell admitted to engaging in sex acts with a 17-year-old player on the girls basketball team on school property in 2018. According to Indiana State Police, the player told other students, who shared the information with a school employee, who then took the allegations to law enforcement.
He had also shared sexual images with the player through text message and Snapchat.
Pindell resigned his elected position on Ripley County Council following the allegations last year.
RELATED STORIES:
Former Councilman, Coach Pleads Guilty To Sex With HS Player
Ripley Co. Councilman Facing Sex Crime Charges Resigns, Drops Re-Election Bid
State Police: Ripley County Councilman, High School Coach Had Relations With Player