Chad Pindell was formally charged Monday in Ripley County Circuit Court.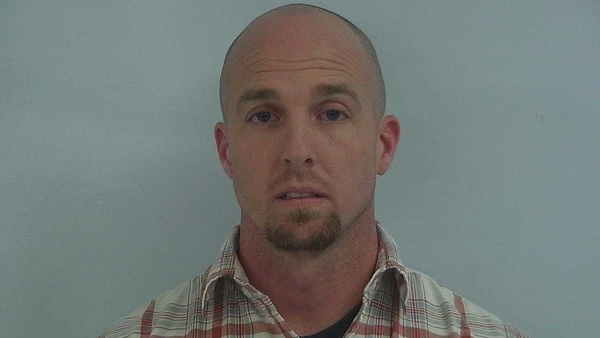 Chad Pindell. Photo by Ripley County Sheriff's Office.
(Osgood, Ind.) - Chad Pindell, a Ripley County Councilman and former assistant basketball coach at Jac-Cen-Del High School, is accused of having a sexual relationship with a player.
Pindell, 35, was formally charged Monday in Ripley County Circuit Court with Child Seduction (level 5 felony) and Providing Obscene Matter and Performances Before Minors (level 6 felony).
Indiana State Police began to investigate the allegations in February after two students involved with the team shared information with a school employee. According to a probable cause affidavit, Pindell admitted to engaging in sexual acts with a 17-year-old female in a coaches' office at the high school following a practice a couple weeks earlier.
The student told investigators she and Pindell had also exchanged sexual images by text message and Snapchat.
Investigators say Pindell left his job as a teacher at Jac-Cen-Del Elementary School in August of 2017 in order to become a pastor of discipleship at Batesville Christian Church. However, he continued to be involved as an assistant coach with the high school girls basketball junior varsity and varsity teams until his resignation from that position in February.
Pindell was elected a member of Ripley County Council as a Republican in 2014. He has filed to run for re-election in 2018 and he is uncontested for the GOP nomination in Council District 3 in the May 8 primary election. There has been no indication on whether he plans to remain in office or seek re-election.
Pindell was incarcerated in the Ripley County Jail pending his initial court appearance in the Ripley County Circuit Court.
The Indiana State Police was assisted by the Ripley County Prosecutor's Office and the Indiana Department of Child Services.
RELATED STORIES:
County Councilman And Former Teacher Pindell Accused Of Sex Crimes