A semi-truck crashed on a county road in Ripley County on Thursday.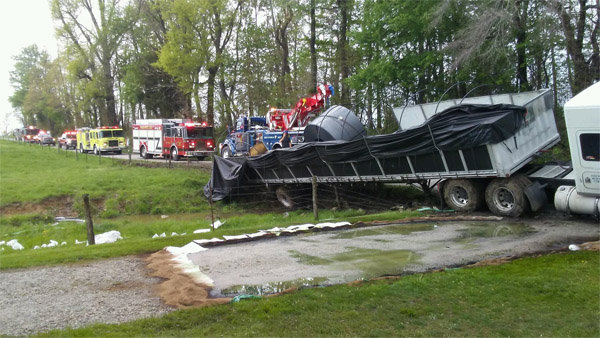 Photo by Versailles Fire Rescue.
(Versailles, Ind.) – Firefighters acted quickly to contain a fuel spill after a semi-truck crashed on a county road.
Versailles Fire Rescue responded to the accident on County Road 175 West on Thursday afternoon.
Responders say a semi left the roadway and crashed into a ditch, causing a fuel leak. Firefighters were able to contain the spill of over 200 gallons and keep it out of a nearby waterway.
Crews were on the scene for approximately three hours.
Assisting at the scene was Versailles Fire Rescue, Ripley County EMA, Ripley County Sheriff's Office and Napoleon Volunteer Fire Department.