15 hi-speed professional cycling races will highlight the event.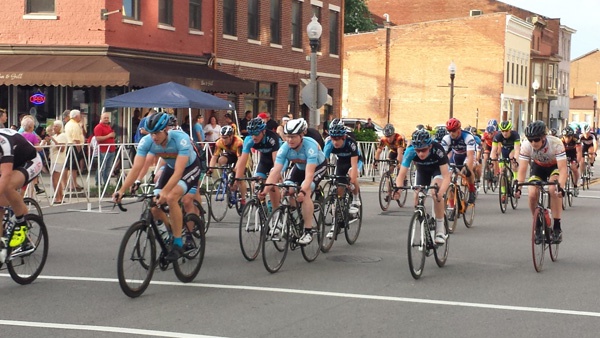 File photo.
(Lawrenceburg, Ind.) – 15 hi-speed professional cycling races will highlight the annual Whiskey City Challenge.
Downtown Lawrenceburg will play host to the 2022 Indiana State Criterium Championship featuring men, women, and junior races on Saturday, July 16.
The professional cyclists will race around a .65-mile course with four hairpin turns. The start/finish line will be positioned at 135 W. High Street.
Races will be held rain or shine starting at 1:00 p.m. The final race of the day will take place under the lights around 9:00.
In addition to the races, attendees will enjoy the Celebrity Tricycle Race, Skateboard Jump Jam, and Cornhole Tournament.
Cornhole Tournament registration will take place from 11:00 a.m. to 12:30 p.m. in front of Strong's Pizza, followed by a random team bracket draw. Action begins at 1:00 for the double elimination tournament, which features a $200 prize for first place and $100 for the runner-up.
For more information, visit WHISKEY CITY CHALLENGE JULY 16TH 2022 - City of Lawrenceburg Indiana and Main Street Official Site (thinklawrenceburg.com).