The Dearborn County Youth Ambassador's Summit will happen on March 31.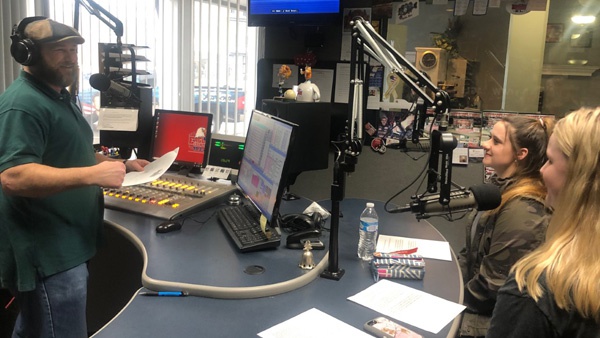 (Dearborn Co., Ind.) - Dearborn County CASA (Community Advocating for Substance-Abuse Awareness) is looking for some assistance with making the annual youth summit a success.
On March 31, 8th graders from East Central, South Dearborn, Lawrenceburg, St. Mary's, St. Lawrence and St. John's will gather at the Lawrenceburg Event Center to learn about alcohol, drugs, vaping, decision making, and other topics that effect our social climate.
There will be 800+ students from across the county that will attend this all day event from 8 AM - 2 PM which will include many different educational "learn-shops".
To make this youth summit successful, CASA DCYA is looking for volunteers and sponsors.
CASA is looking for monetary donations as well as volunteers.
If you are interested in getting involved, visit www.dearborncountycasa.com to learn more.
Dianna Sprague, East Central High School, and Hannah Halbig, South Dearborn High School, are Dearborn County Youth Ambassadors helping spread the word about the event. They took some time to stop by to talk about the event.
Listen to Sprague and Halbig talk about the Dearborn County Youth Ambassador's Summit with Happy Jack here.