The suspect remains at-large.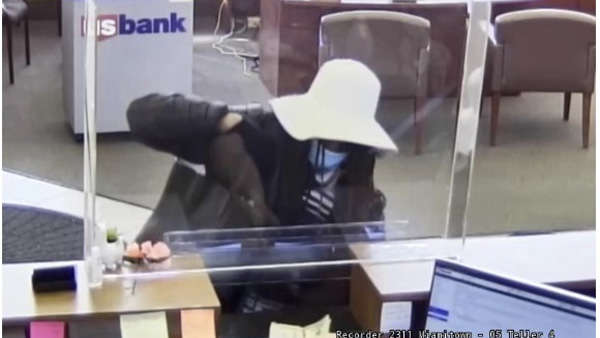 Photo provided.
(Miamitown, Oh.) – A suspect is at-large following a bank robbery in Miamitown.
Hamilton County Sheriff's deputies responded to the U.S. Bank in the 6900 block of Hamilton Cleves Road around 12:07 p.m.
Bank employees reported that a black male dressed in women's clothing approached two different tellers and demanded cash.
The suspect fled the scene on foot with an undisclosed amount of cash.
According to the Hamilton County Sheriff's Office, the suspect was wearing a dress, coat, large hat, sunglasses, white gym shoes and a mask.
There were no injuries reported.
Anyone with information is asked to contact the Hamilton County Sheriff's Office Criminal Investigation Section at 513-851-6000, or Crime Stoppers at 513- 352-3040. That is all we have to release at this time.