Ohio Co. deputies say the dog has been returned to its family.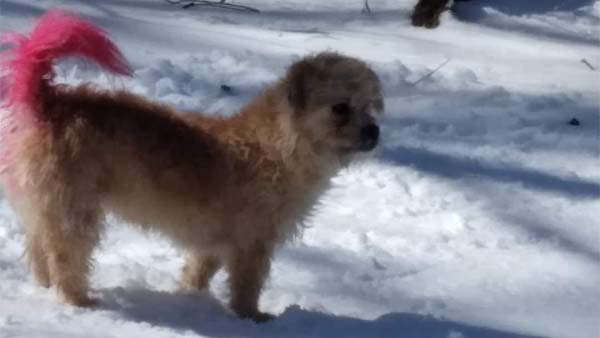 Photo by Ohio County Sheriff's Office.
(Aurora, Ind.) – An Aurora woman is facing multiple charges after allegedly stealing a dog from a home on Hartford Pike Road.
Shana M. Carf, was recently taken into custody and charged with Theft (Class A Misdemeanor), Residential Entry (Level 6 Felony), and Burglary (Level 4 Felony).
According to the Ohio County Sheriff's Office, deputies were dispatched February 25 to the 7000 block of Hartford Pike Road for a report of a dog theft.
The owner told deputies someone had entered the home and taken a small brown dog, named Maggie.
Within the next couple days, deputies identified the suspect as Shana Carf. She was located in Harrison, Ohio, and allegedly in possession of Maggie.
Carf was taken into custody and Maggie was returned to her family.
As of last week, Carf was still incarcerated at the Hamilton County Justice Center awaiting extradition to Indiana.