Alan Weiss will seek a second term as mayor, he announced Friday on Eagle Country 99.3.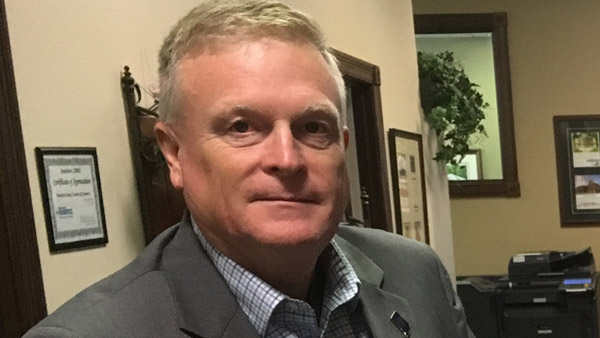 Greendale Mayor Alan Weiss.
(Greendale, Ind.) – When Alan Weiss runs for re-election this year, voters will be able to look at his track record from his first four years in office.
Weiss announced Friday on Eagle Country 99.3 that he will seek re-election in November. When the retired postmaster campaigned as a political newcomer in 2015, he had to run on what he said he would do.
"I just want people to look at what we've done the last three years and I plan on working just as hard. I come to work every day. I consider this just like a job and give it my best," he said.
"I hope I get the trust of the people to do it again."
Listen to our interview with Greendale Mayor Alan Weiss in the audio player below.

Weiss won a three-way race for mayor in 2015 as he ran independent of a party banner. After considering running this year under either the Democratic or Republican parties, he says will remain an independent candidate.
"That suits me just well," he said. "I have friends on both sides – Democrats and Republicans. We all work together in Greendale and I just feel that my job is to go to work every day, put the politics aside, and let's just get things done for the betterment of Greendale, the betterment of the county."
Mayor Weiss also touched on some other city matters during his radio appearance, including a new stoplight coming to a dangerous intersection on U.S. 50 at the area of a new intersection near the Greendale Cinema.
"This light has been needed for years… Unfortunately, we had another fatality at that area a few weeks ago, so this light cannot get there soon enough," he said, adding that the Indiana Department of Transportation will put the project out for bid this year.
Weiss also shared that the city is in negotiations to expand the City of Lawrenceburg's new fiberoptic internet service to neighboring Greendale.